Biography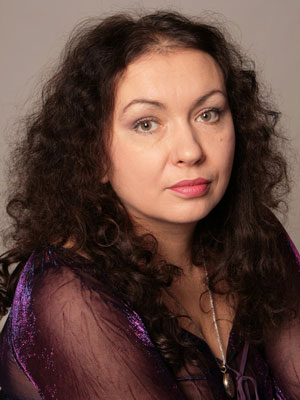 Elena Ringo was born in Moscow into a family of mathematicians where she showed signs of her talent at a very early age. At the age of five the well known Russian artist Balashenko invited her to his art school.
At the age of ten Elena began her studies at the world famous Surikov Art School for exceptionally gifted children located just opposite to the Tretyakov Gallery. Later she studied at the Academy of Art and Architecture in Moscow, which she graduated with MA degree. Elena also studied privately under J. Korolev, the former director of the famous Tretyakov Gallery, who provided her with guidance and supported her emerging talent.
During Elena's studies at the Academy she won the first prize in a painting competition. Later she participated in a number of exhibitions in Moscow where her paintings were purchased by private collectors from around the world. Elena also painted icons for the Russian Orthodox Church and received a special award for her religious paintings in 1990. Today you will find many icons painted by Elena in the churches and cathedrals of Moscow and in private collections.
Elena lived in Helsinki since 1994 where she has had two solo exhibitions. She had also been teaching, illustrating books and painting commissioned portraits. Elena is not only a painter of great talent, but also a person with many diverse abilities and interests. She writes poetry, novels, and articles as well. In her twenties she developed an intense interest in both acrobatics and dance. From 1986-1988 she performed on stage with an original performance entitled "The Play With Hoola-Hoops" and was also featured in the Mosfilm movie "I Do Not Want To Grow Up" in which she played a circus actress.
Elena Ringo has participated in the exhibitions of Taidelainaamo, the exhibition "I love Helsinki" in Suomenlinna in 2007, the "Signs of Time" in 2008, the "Helmikuun Helmet" and more than 20 other art exhibitions in Helsinki and other countries. In 1998 she had a one artist show in The Center of Russian Science and Culture. In 2000 she had an art show of her illustrations in the Pohjola Insurance company, in the Gallery "Silver Brush" in 2007 and in the Radisson SAS Plaza Hotel Helsinki in 2008.
In 2008 she moved to Austria and since then has been living in Vienna. In October 2009 she had a solo exhibition in Vienna in Palais Schey, Goethegasse 3, and then another one "Allegorie Der Zeit" in the "Galerie TIME" in June 2010.
Elena Ringo is a scientist and a researcher in the field of art history, architecture and cinematography. Her special is the topic of alienation in cinematography.
Elena Ringo is known for her research of the filmmaker's Andrei Tarkovsky legacy and she maintains the webpage dedicated to Andrei Tarkovsky.
Elena Ringo made a documentary feature film in the year 2014 dedicated to the painter Gustav Klimt "Gustav Klimt".
In 2015 the short film by Elena Ringo "Diary" had a world premiere at Cannes Film Festival. The film deals with the problems of alienation.
Elena Ringo is a director of VIFF Vienna International Film Festival, which takes place annually in July, in Vienna.
She is also interested in environmental issues and successfully organizes conferences of "ICERE" starting from the year 2014.
She is the Editor-in-chief of the International Scientific Journal. and she is also the co-publisher of the Indie Cinema Magazine.